Vampire Menus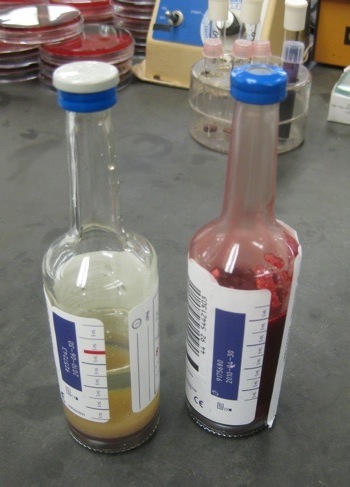 Hanging out with AfC today, and I mentioned that I observed that the bottles used to take blood for blood cultures, when full, look like they belong in a vampire's mini-bar.
This segued rapidly to "What is your favorite vampire novel?"  More-or-less in order my preferences are:
I am not so keen on True Blood or Twilight.
Of course, when you are having chemo for CLL, you tend to be very pale, and the drugs they give you mean that you should vigorously avoid sunburn.  If fact, you could play an extra in a vampire movie without any make-up.  Which led my wife to conclude that the authors are all wrong: actually, vampires are just normal people having chemo for leukemia.